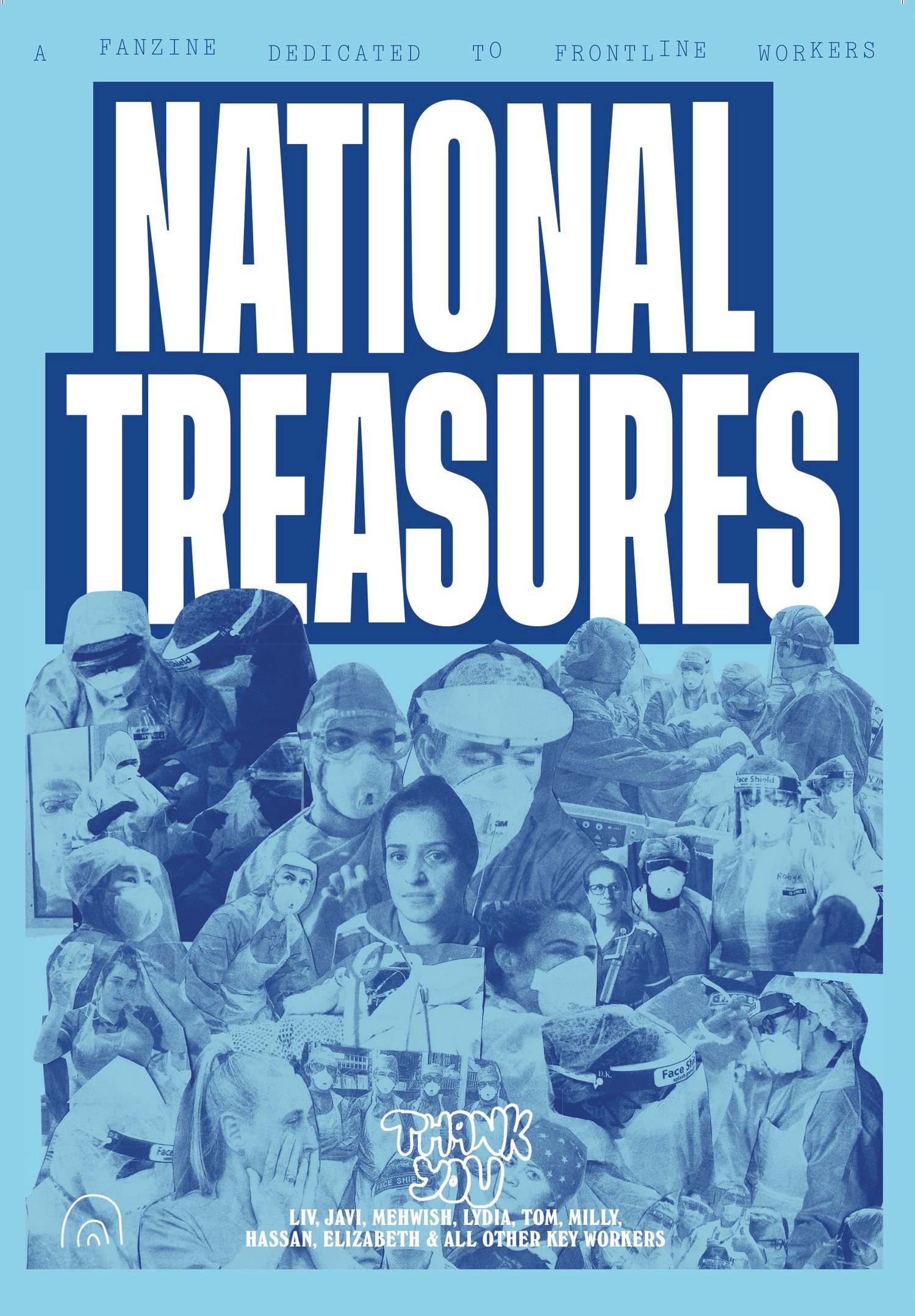 National Treasures is a curation of first-hand accounts taken from life on the frontline by NHS workers. From paramedics to porters, junior doctors to palliative care nurses we've collated their stories and experiences into a 36-page zine. Our zine is a series of stories, anecdotes, and journal entries from those caring for a nation, in the midst of a pandemic.
We have produced this zine to raise awareness and funds, to highlight the sacrifices made by those battling to keep us safe, those who forfeit their safety and health to ensure ours remains intact. This is a unique archive of experience at an unprecedented point in our history.
The zine includes a pull-out poster designed by Inti Bint for readers to colour in and display in their windows as a gesture of solidarity complemented by the work of London based photographers James Starkey & Hassan Akkad and work from artist Evie O'Connor.
All profits from the sale of this zine will be donated to NHS Charities Together.